UPCOMING FEATURES AND IMPROVEMENTS
Hello Friends,
Just wants to inform all of you that I am alive and have been working continuously on upcoming version of AnsPress :D. Tons of bug fixed and did many improvements. For now I will just share some screenshot of user profile. Will share more information and changelog of upcoming version before releasing alpha version.
User profile – Overview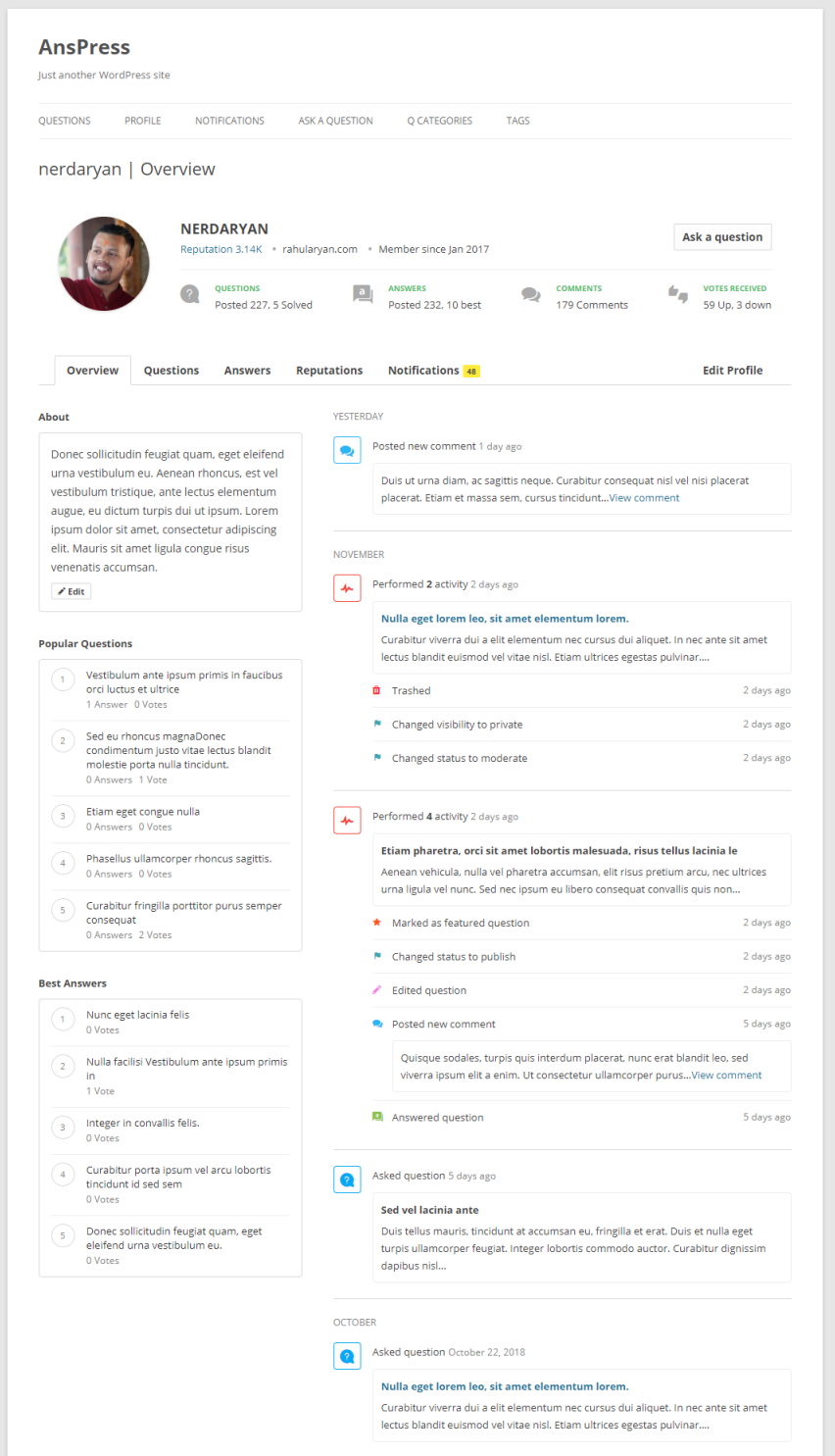 User Profile – Edit profile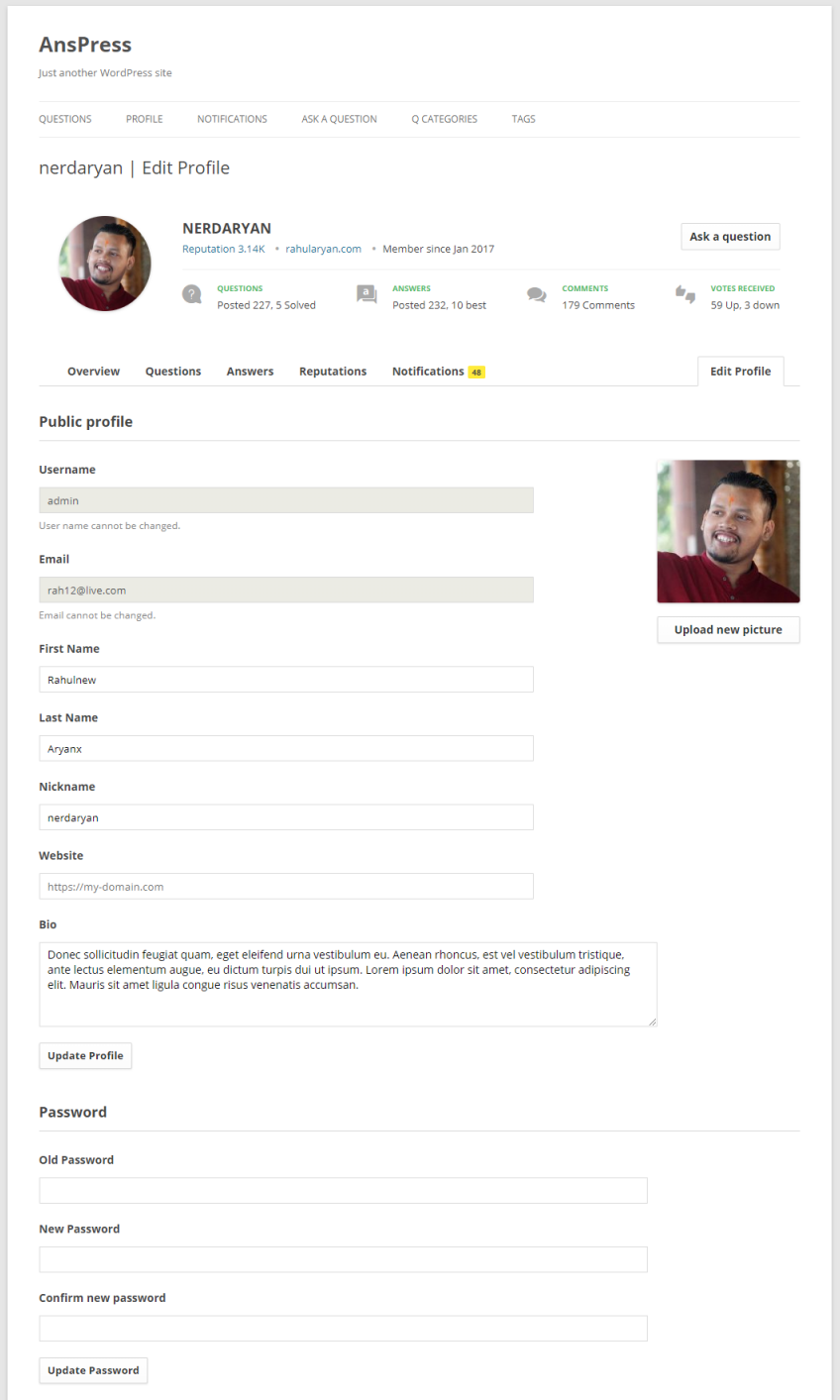 It looks like the plugin is not compatible with the latest version of wordpress. I'm unable to write the answers, though I can ask the questions.
Any update anytime soon?
The plugin is very nice though!
You are viewing 1 out of 5 answers, click here to view all answers.