I want to colorize child categories on AnsPress question page
hi
I am Japanese. This sentence is written using Google Translate.
I am sorry if there was an obscure part.
The category is pulled down on the question page, but even if you make the category a parent-child relationship, the same display is done for both the parent category and the child category.
(There is no case that paragraphs fall down only in the child category …)
I think that I want to display the category of parent-child relationship more clearly,
Is it possible to color only child categories?
I think that "ap.min.js" is controlling, but I did not understand it was difficult.
I think Yamada talks about this :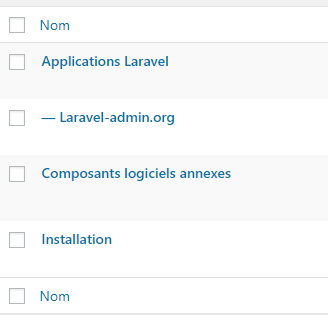 This I can see in Anspress categories admin. You can see that the laravel-admin.org is a subcategory to 'Applications Laravel'.
Now look what I have when I will ask a new question in categories select form :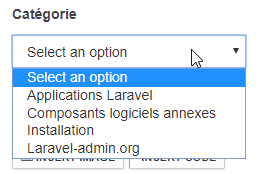 All categories and my subcategory are listed by alphabetical order.
This is my bug and I think Yamada have the same.
Could you help us to fix this please ?
Thanks.
You are viewing 1 out of 3 answers, click here to view all answers.