Amazing Features
Answers to all of your needs for creating a professional Q&A site.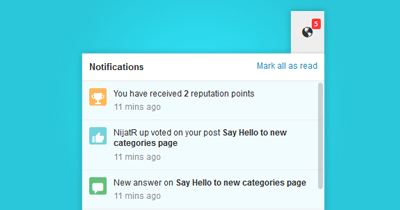 Notification
Shows all user notifications. Inbuilt menu item and user page.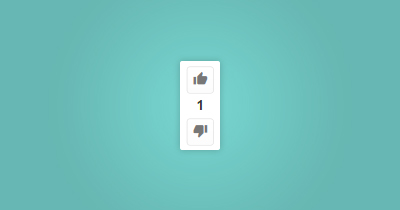 Votes
Registered user can vote up and down on both question and answers.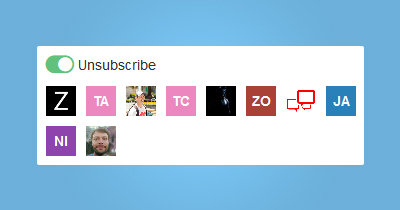 Subscription
User can subscribe to tags, categories or question and get notified for activities.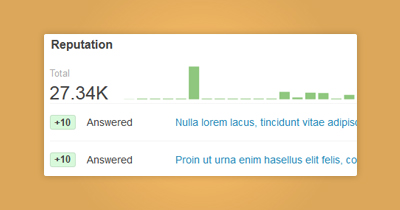 Points and Reputation
User gain or loss defined reputation points for every activity. Can be configured.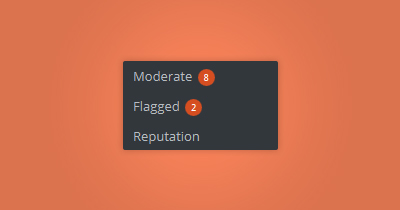 Flag and moderate
Hold new posts for moderation and allow community to flag posts.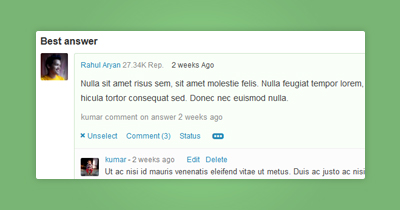 Best answer
Original poster or admin can select a best answer for a question.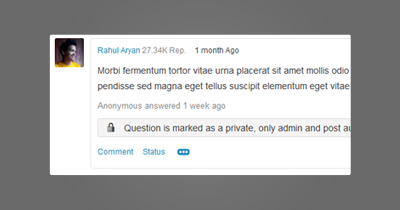 Private q&a
User can ask private posts which are only visible to user level above moderator.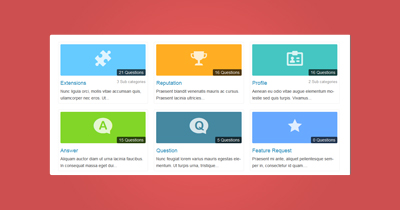 Categories
Category extension for adding category (taxonomy) support for questions.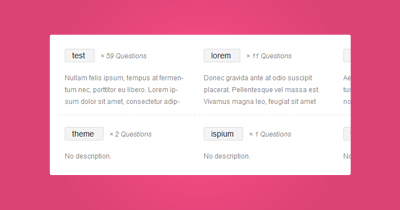 Tags
Tag extension for adding tag (taxonomy) support for questions.
Comments
Allow registered user to comment on both question an answer.
Featured questions
Mark a question as featured and it will stick to the top of question list.
Widgets
More then 5+ inbuilt widgets for showing AnsPress contents and links anywhere on your site.
Image upload
Inbuilt image uploader which allows user to attach images in question or answer
Syntax Highlighter
Allow visitors to add codes in question and answer and highlight it. Read the instructions.
User profile
Inbuilt user profile, its customizable and advance. You don't have to install BuddyPress or other plugin.
Edit Profile
Custom profile fields and update default profile field.
Avatar and cover photo
Allows user to upload avatar and cover photo.
Follow and followers
Allow user to follow another user to get updates.
About page
Shows all activities of and profile of user.
Notification page
Shows all notification of user.
Subscription page
Shows all subscribed questions, tags and categories of user.
User hover card
Shows card with user data when mouse over on user avatar.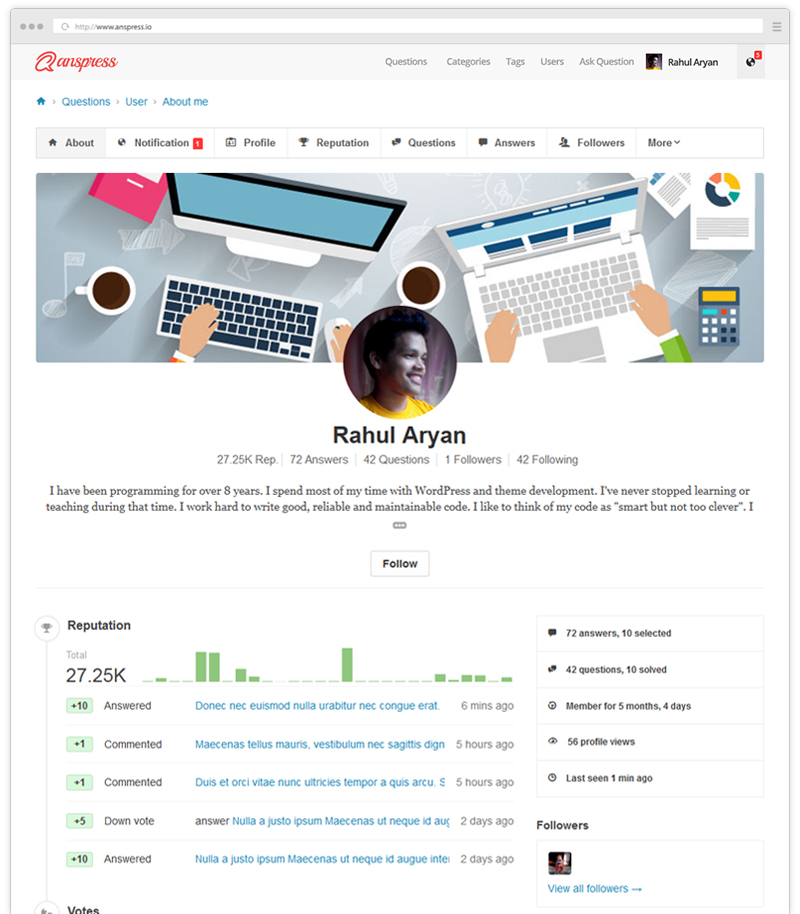 Developer friendly
AnsPress is highly customizable and extensible. Every part of the theme can be overridden and customized.
Contributors
AnsPress is based on the ideas suggested by its users. There are thousands of people using AnsPress and by using AnsPress they are contributing to AnsPress. We are introducing some of our active contributors below.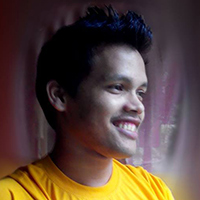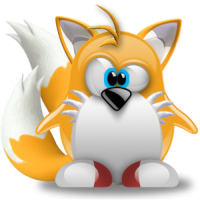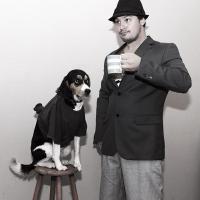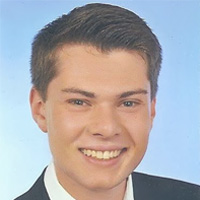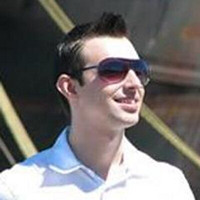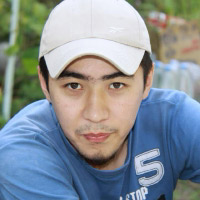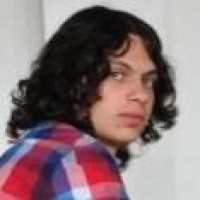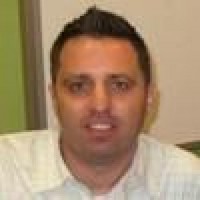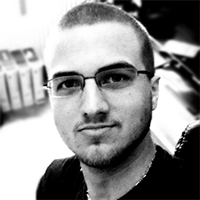 Help & Support
We are fast and professional, just let us know when you need us. We are available 12 hours a day and 7 days a week.
Ask a question